August meant no rain and a very crabby and hot mommy.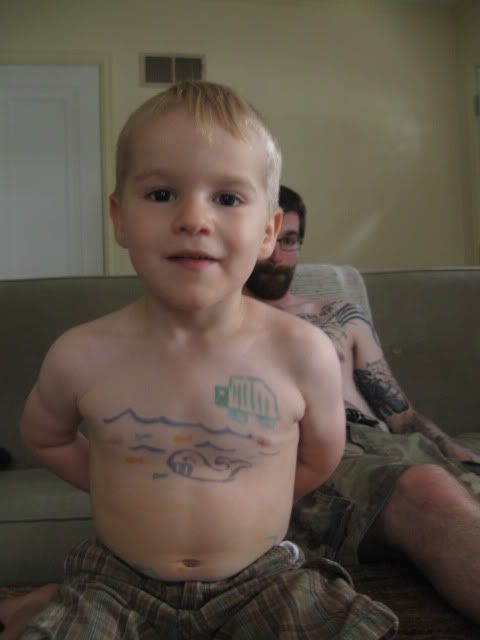 Carter wanted a chest piece one day. Directions were a whale, an ocean and a garbage truck. I'm a super awesome artist.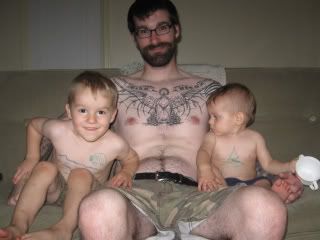 Carter drew on Oz's.
I celebrated my birthday. (OMG!IFEELSOOLD!!)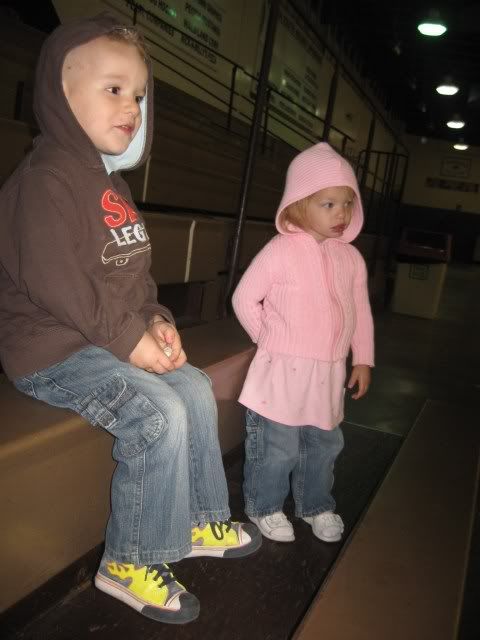 Grandma Lawson, Auntie Jennifer and Emily came to visit. We visited the zoo and watched Andrew play hockey. It was Jennifer and Emily's first visit down here so it was nice to have them. (Which is not to say it wasn't nice to have Suzanne, but she comes pretty regularly so it wasn't that out of the ordinary)
We also went to Great America. Carter loved it.
Bumper cars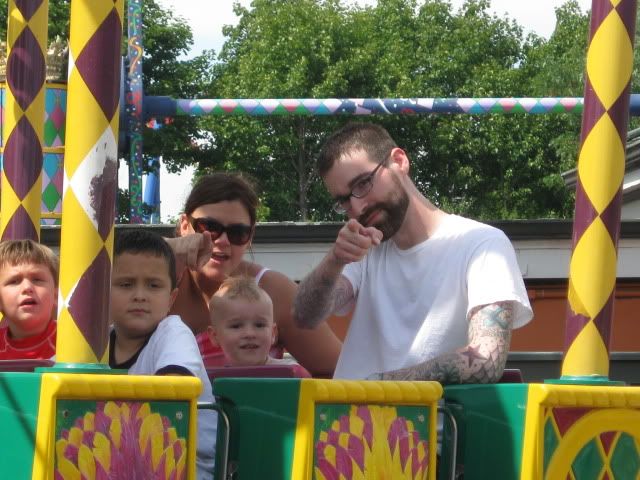 Andrew and Heather steal a moment before the ride starts.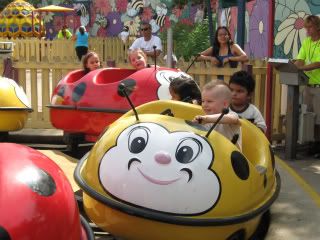 Lastly, Meghan was able to visit. We hung out, she got to meet my friends when we had a playdate at the cemetery. It was nice. Kristin also came to visit this summer, but I have no idea where those pictures are. Seriously, where did they go? Did I take any? Were there only the ones that Kristin took? Kristin, do you ever send me those pictures? You probably did and I just suck.