In July we visited Wisconsin for my 10 year high school reunion (OMG!IFEELSOOLD!). It was at a bar in downtown Milwaukee which was nice because the only cost was the beer I chose to drink. Heather went with me because Andrew just didn't feel comfortable going. We ended up driving down with Chester, who decided to go at the last minute. I was able to reconnect with some old friends and was surprised by how a few turned out, but overall it was good. Heather's friend, Megan, met us down there too so all in all it was great. We stayed with my dad.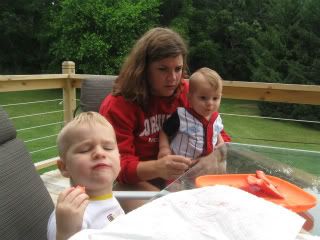 We visited Summerfest in hopes of seeing the strongman competition. That ended in disaster, but other parts of the day were fun.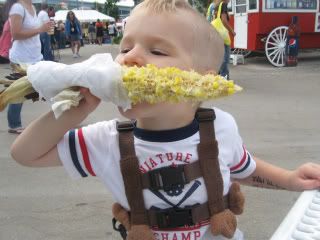 Fireworks at Sussex Park (while Heather and I sent picture texts back and forth, me of our fun, her of sad faces on the empty patio at Pete's).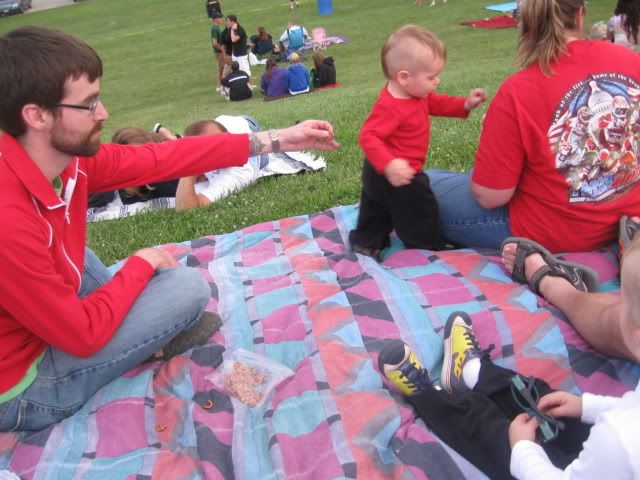 We hit the Milwaukee County Zoo with Heather, my BFF Meghan, her husband Dan, and their kids Noah, Xander and Sera. Oz walked around in his diaper for half the day because I didn't change his diaper in time and forgot extra pants.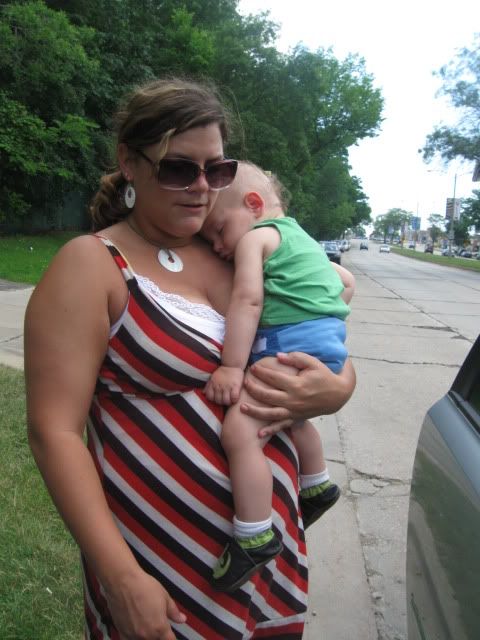 We also visited with Urgrossmutter. We actually made her smile a real smile.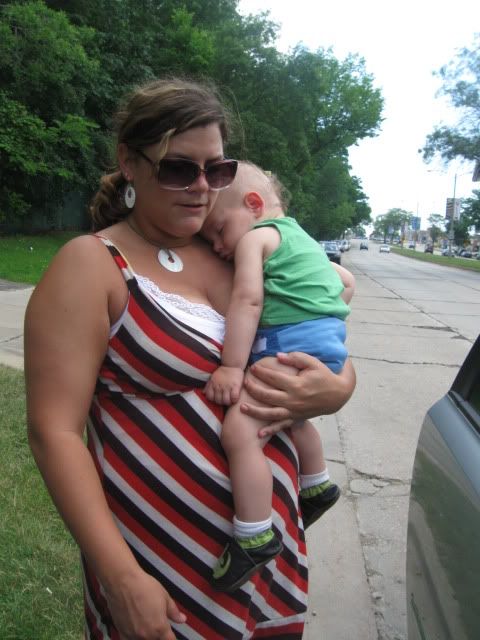 And we probably did other stuff the rest of the month, but I guess it wasn't that interesting. I really hate summer so we probably spent a lot of time in the basement playing with toys.