My tiny little baby who looked like this last year: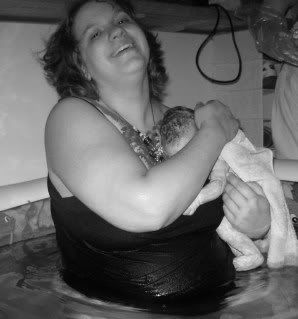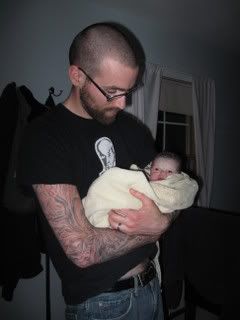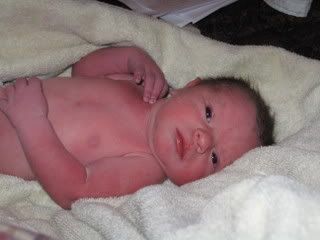 Looked like this today: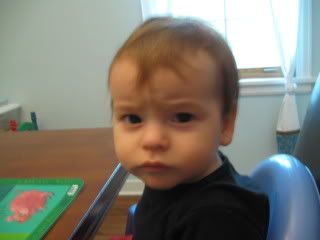 Giving his "WTF?" face after a nap.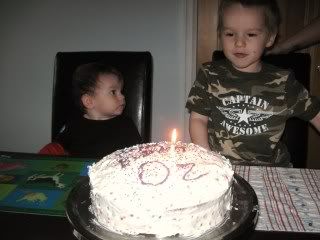 Staring down the candle.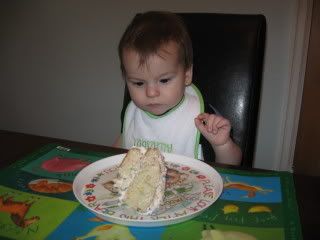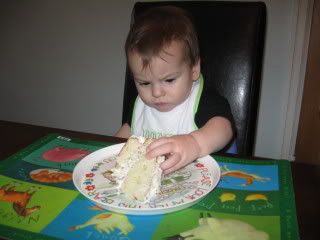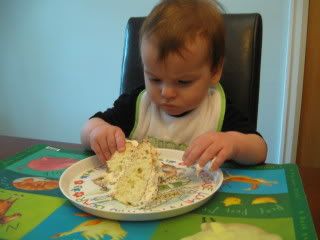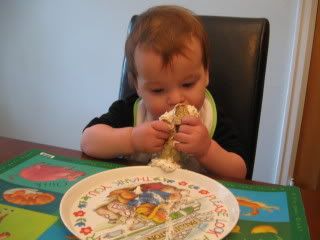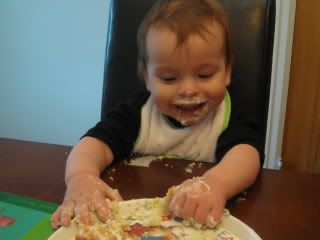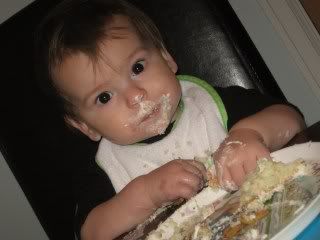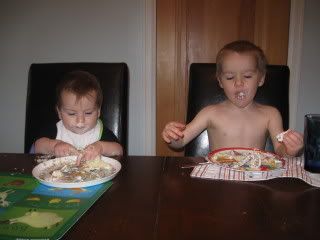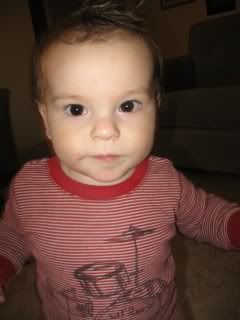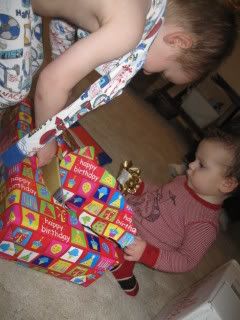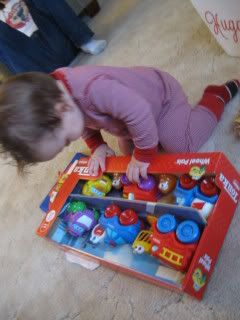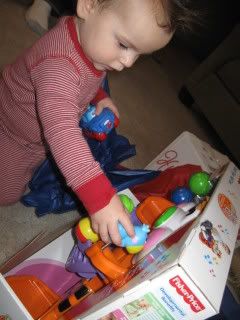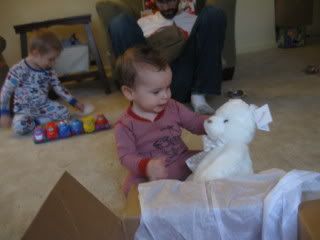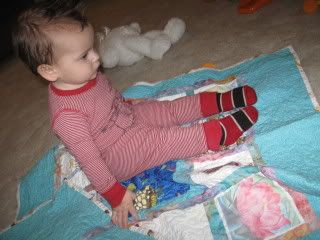 Sitting on his birth quilt, which looks like this: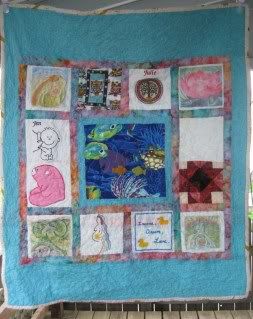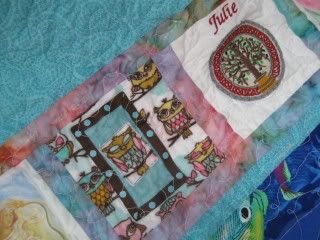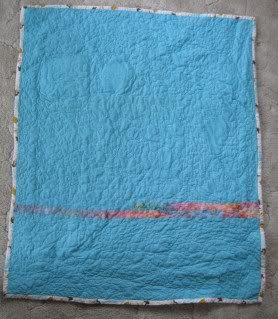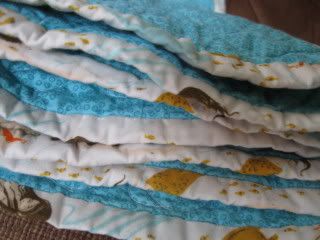 Oz has had a wonderful day. Thanks to those who called and for all the gifts he received. He's loving everything he got.