Easter was sort of a fiasco here. We didn't celebrate last year, but this year Andrew decided he wanted to so I let him at it. He didn't approach it how I would have, but no one died and the kids were reasonably happy so I guess that's all that matters.
Carter and I dyed Easter eggs on Saturday.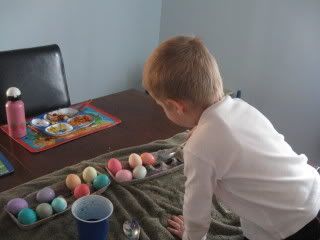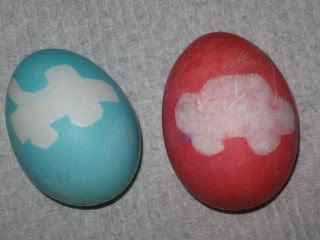 We finally let Carter watch Cars. He's in love with the movie so he asked me to make him a Mater and Stickers (Lightning McQueen)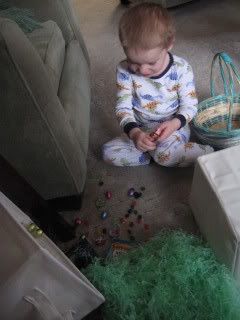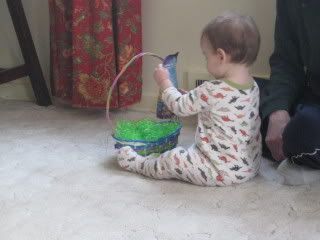 The kids found their Easter baskets. Oz got dried fruit and Carter got some chocolate, jelly beans, a Pez dispenser and a Curious George coloring book. The Lawson grandparents also sent gifts for the boys.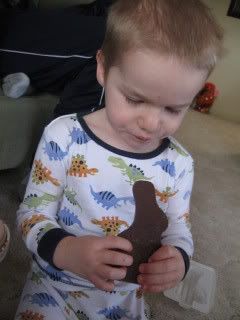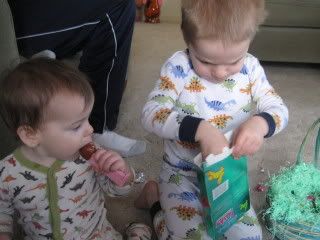 In the afternoon, we did an Easter Egg hunt.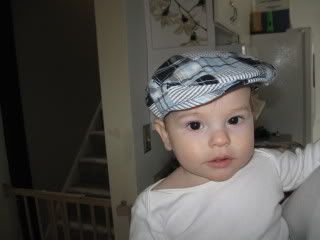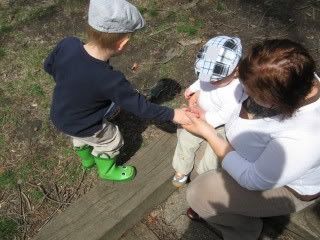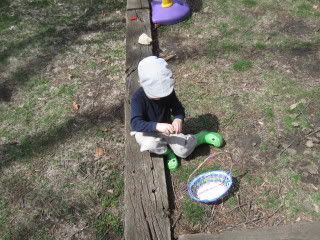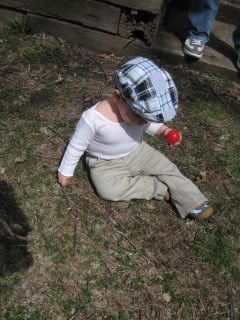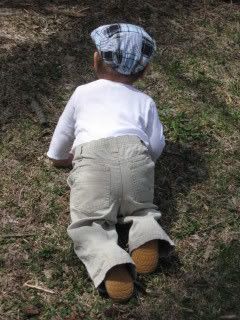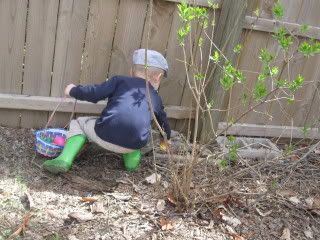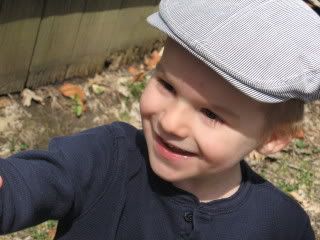 They're getting big. Look at them now, compared to the fall.